How to get to Okawville
Okawville, Illinois is 41 Miles East of St. Louis, Missouri. Locate the map that suits your driving directions to the Original Springs Hotel, Okawville Illinois. We highly recommend that you use http://mapquest.com for your own driving directions to The Original Springs Hotel.
Location is 506 North Hanover, Okawville Illinois 62271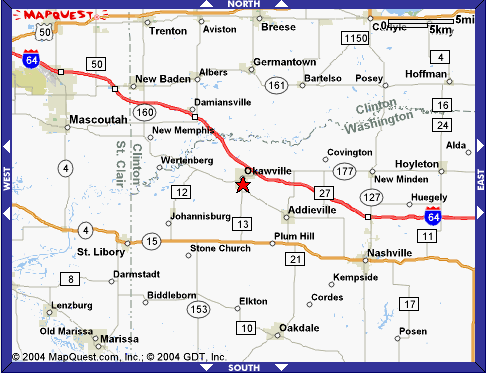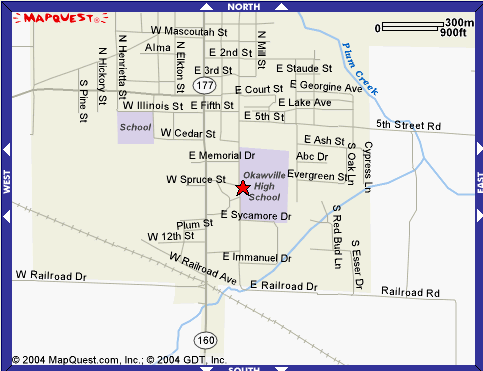 (Images courtesy of MapQuest)
©1999 - 2006 Original Springs Hotel
Contact Webmaster if you are experiencing problems using the site.